"My work is my heart and my soul… literally. The subject may change, but it's still me."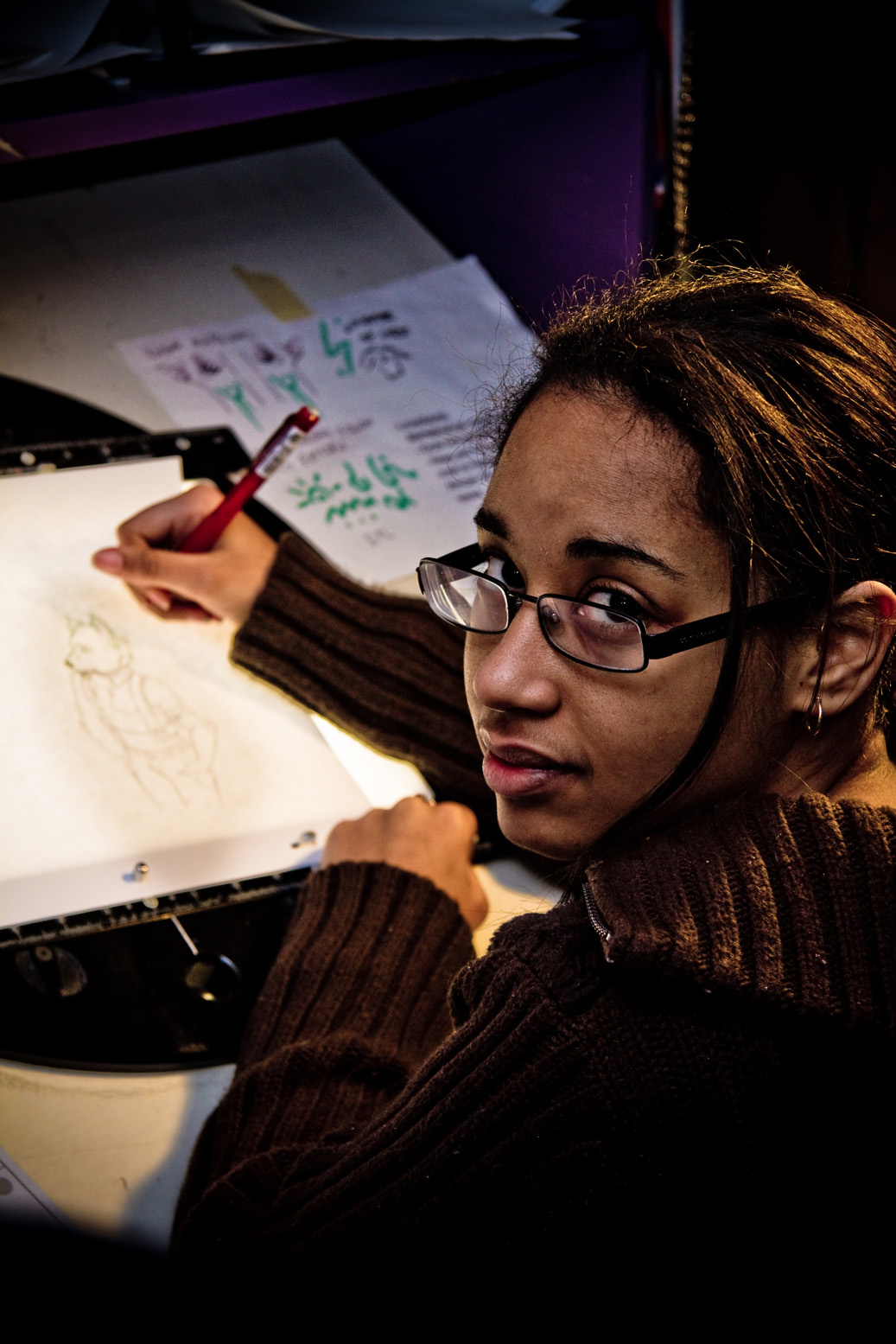 Carleen Crawford is a freelance artist from Baldwin, NY who graduated from School of Visual Arts (Manhattan, NY) with a Bachelor of Fine Arts in Animation in 2009. She started drawing at the age of 13 because of a friend artist that inspired her to start. At the time her drawings consisted of mostly Pokemon though turned into a love of werewolves due to a role-play book she and her friend came across one day. She became a big fan of the artist of the book Ron Spencer.
For years throughout high school, she researched werewolves and wolf behavior to conduct written stories of her character Stormy. Stormy is a small werewolf (8'3" 440lbs) who was a master of lore and amateur hedge magician (Fire and Weather). The exaggerated but simple hook marking under her eyes became a distinct feature on the wolf for viewers to identify. Often Stormy is used in self-reflective illustrations or new medium guinea pig.
Her love of animation derives from the old Loony Toons, Tom and Jerry and Merry Melody cartoons. Originally she decided she wanted to be in computer 3D animation because of Toy Story and Behind the Scenes on the Disney Channel. When it came time to apply for college, the admissions officer identified her drawing ability and changed her major to 2D animation instead.
During school she interned at Stretch Films Inc. as an admin intern and later as an extra animator. Carly, at the beginning of her freshmen year also became a volunteer animator for Silver Sky Studios.
On September 22, 2008, her senior year, Carly became a victim of home invasion where she had to undergo trauma surgery immediately after. She was unable to walk for a few days or draw for three weeks. Her school allowed her to relocate to live on campus and cancel most of her classes to catch up with her thesis. In the end, her thesis was a hit with her peers from the shear detail and complexity.
The years after college brought on challenges and a need of new identity in herself and her work. With credentials such as her skills in Adobe Production Suite, various freelance work, and support from her other half, she is ready to take on whatever is thrown her way.
Her Resume can be found here